How is it possible for a digital nomad to go on safari and stay connected to wifi while travelling? This is the usual question we get asked by remote workers who want to travel to Africa on a Digital Nomad Safari.
The idea of a safari is very different for different people but most people don't realise that viewing animals is a very early morning and early evening activity which leaves lots of free time during the day to carry out your online tasks or simply relax and enjoy our lodge complete with pool or digital detox around the campfire.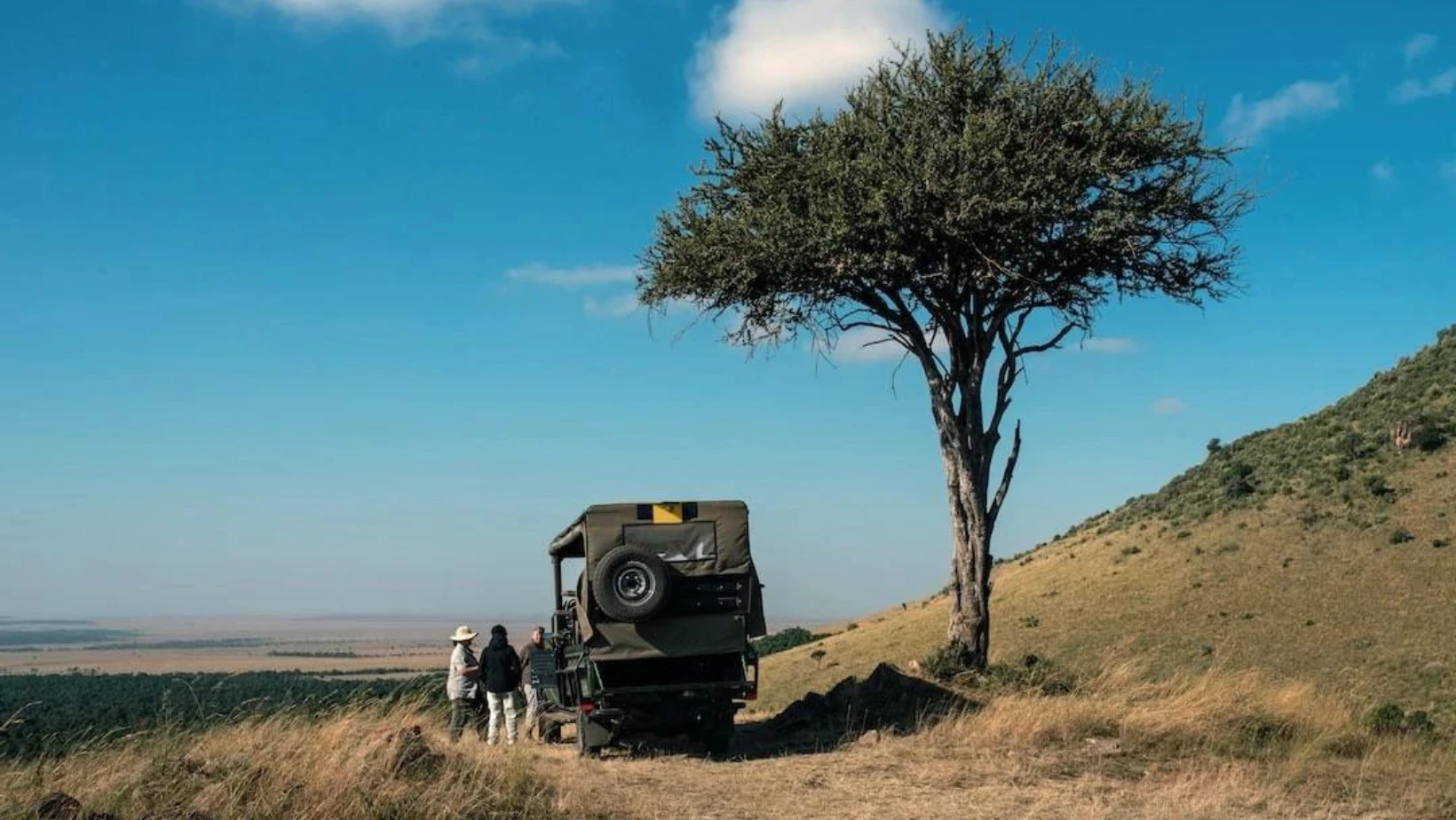 How To Stay Connected While On Safari
Being remote workers ourselves we have designed Digital Nomad Safari in our image with a healthy work-life balance and nature in mind. We provide sim cards so you have 4G while on the road plus unlimited internet for our guests at our lodge.
If you want to join our digital nomad community in South Africa on safari you can choose from 4, 10, 14-night and 1 month coworking, coliving safaris and retreats which start and finish in Cape Town, we help you find the balance between work, life, wellness, and adventure with all activities planned around your working hours.
If you prefer to base yourself in Cape Town and travel solo on safari in South Africa or other African countries we have put together this list of places & accommodation providers where you can find wifi while travelling on safari.
South Africa - Kruger National Park
South Africa's world-famous national park Kruger National Park offers free wifi but is only available at the Skukuza, Satara and Pretoriuskop rest camp restaurants and access can be very slow especially when the restaurants are full and the wifi is congested.
The only other option to connect to the internet for a Digital Nomad Kruger Park Safari is to use your mobile/cellphone networks that provide coverage in some of the rest camps.
When you decide to go on safari in Africa we suggest you buy a local SIM card the the two mobile networks in South Africa (MTN, Vodacom) provide coverage to most of the rest camps in Kruger but the speed at which you can access the internet using them varies widely. For more information on connectivity in the park please take a look at our page Wifi On Safari In Kruger Park.
A 3G connection with a download speed above 0.5 Mbps can be considered good enough to browse the web, send e-mails and WhatsApp etc. and once you get to 2 Mbps and above you can also expect to watch videos online and stream media and you can join us on a 3 Day - Digital Nomad Kruger National Park Safari with SIM Cards included to help you stay connected while on safari.
Contact Us for accommodation with wifi in some of South Africa's most famous national parks such as Addo Elephant Park, Pilanesberg and Sabi Sands
Botswana - Okavango Delta
If a remote unique safari is what you are looking for the Okavango would top the list but be warned wifi is hard to come by!
For digital nomads to stay connected while travelling on safari the Okavango Delta isn't the best choice but there are not many other places in Africa that are as remote where you can watch wildlife as you navigate the waterways by dugout canoe rather than by road.
This inaccessibility limits the amount of places that provide wifi when you stay in the actual Delta so expect a few days of digital detox because of it's tough terrain.
The accommodation options that provide wifi are on the fringes of the Okavango Delta in the town of Maun, but there are still a few places in the delta itself that can make it available although at slow speeds.
Contact Us for a full list of Okavango Delta accommodation providers with Wifi.
Tanzania - Serengeti National Park
If you are thinking of an iconic safari in East Africa the Serengeti National Park is one of the best-known and most visited in Africa (think the Lion King) and there are some good reasons for that.
It offers amazing wildlife sightings coupled with wonderful landscape vistas and excellent accommodation. For digital nomads looking for wifi while travelling on safari, the Serengeti National Park compares favourably to other African safari areas, but as is the case with most of the African continent, speeds are slow and connections can sometimes be unreliable so make sure you have a local SIM card to take advantage of 3G where it's available.
Contact Us for a full list of Serengeti accommodation providers with Wifi.
Namibia - Etosha National Park
For adventurous digital nomads, this is Etosha a wonderful National Park in the north of Namibia, You will get to see lots of wildlife, a experience a unique desert landscape coupled with a variety of different styles of accommodation inside and outside of the park. While the best options for digital nomads looking for wifi while travelling on safari are outside the park you can access the Internet at Okaukuejo, Namutoni and Halali rest camps inside the park but you have to buy expensive vouchers and then the network can be slow and intermittent. The best wifi options for digital nomads at no extra charge are outside the park so it's advisable to stay close to the border of the park and drive in every day.
Contact Us for a full list of Etosha accommodation providers with Wifi.
Zambia - Victoria Falls
The Victoria Falls is an astonishing waterfall ranked as one of the seven natural wonders of the world so it's a must-visit destination on any trip to Africa.

There is a huge variety of accommodation available in Livingstone on the Zambian side of the falls which also borders Zimbabwe. In Livingstone digital nomads looking for wifi while travelling can find different accommodation options to suit different budgets, styles and tastes. Many of them provide wifi, which varies widely in speed and reliability.
Contact Us for a full list of Victoria Falls accommodation providers with wifi.
South Africa - Cape Town
Cape Town is a popular destination for digital nomads due to its European time zone, stunning natural beauty, vibrant culture, and thriving entrepreneurial scene. It is also the perfect base to start your remote working coliving adventure and learn more about the safari destinations around Africa.
Here's Our Guide to help you make the most of your digital nomad experience in Cape Town plus if wifi and community are important to you these are 9 Of The Best Coworking Spaces in the city.
To connect with other digital nomads and remote workers to cowork in different locations around Cape Town - Join the local FREE CoWorking Days community.