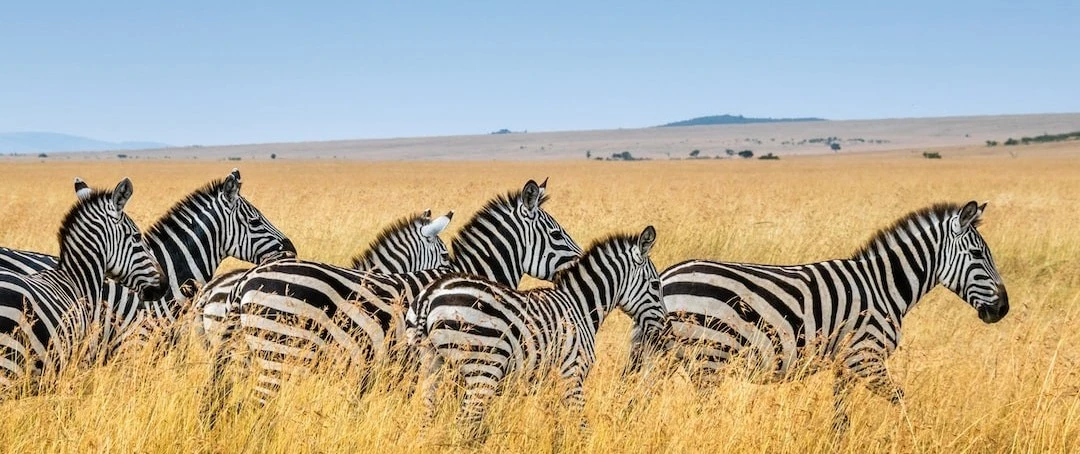 Cowork & CoLive on Safari in South Africa
We have helping digital nomads plan trips & work remotely in South Africa since 2017.
As digital nomads ourselves we have specially designed our Digital Nomad Safaris, Workations & Retreats to be perfect for remote professionals, freelancers, startups, and entrepreneurs who need to stay connected while coliving in Cape Town or on safari in South Africa.
Choose from one of our 4, 10 & 14-night safari´s or a 1 month coworking & coliving workations in Cape Town, and we will help connect with the local community of digital nomads so you can find the balance between work, life, wellness, and adventure with all meet ups and activities planned around your working hours. 
What We Offer Digital Nomads:   
Why Cape Town is a good Digital Nomad destination
Cape Town's summer starts in December which makes it a fantastic destination for digital nomads from the northern hemisphere, with its great weather stunning natural beauty, diverse culture, affordable living and a growing digital nomad community who are coliving and coworking while taking advantage of Cape Town being in the same time zone as Europe which makes working remotely hassle-free so you can even stay for the entire summer which ends in March.
Cape Town Coliving Workations 
Be part of One-Month Coliving Retreats in Cape Town to connect with like-minded digital nomads and other remote workers to focus on career growth while working remotely and exploring the mother city of South Africa in your spare time as a community.
Private Coliving Space 
Stay in a 9 bedroom private villa with private pool in the suburb of green point exclusivley for our workation.
Fast WifI
Our exclusive coliving space is equiped with 200mbps wifi and has a dedicated coworking area.
Dedicated Community Manager
Your entire trip is hosted by our experienced local community manager who will look after you for the duration of your stay. 
ACTIVITIES
Enjoy social events, workshops and other daily activities based around your working day plus weekend trips with our other community members. 

      From: €1850 per person
A 4-Day Long Weekend under the stars at our private Safari Camp for nature walks, game drives & real fireside chats!  
NO WIFI AVAILABLE  
Disconnect and reconnect with fellow digital nomads from a mixture of different industries or bring your team along to connect with the distraction of work. 
OUR CAMP 
Our permanent tented camp allows you to immerse yourself in nature, while still enjoying the creature comforts of home. There is a central campfire complete with lanterns and a seating area. This is where you will spend nights chatting and star gazing.
THE TEAM 
Your entire stay is hosted and our team will ensure all meals and prepared according to your dietary requirements. 
ACTIVITIES

  
Daily nature walks, game drives, sundowner drinks and real fireside chats for you to really disconnect and reconnect with nature and your newfound friends.

    From: €499 per person 
Kruger National Park
Digital Nomad Big 5 Safari 
LIMITED WIFI AVAILABLE  
Stay connected with 3G & limited WIFI at some rest camps but this trip is not suitable for people whop need to work on laptops or take calls.
OUR CAMP 
This is a small group camping trip where we use camp sites inside and outside the Kruger National Park. Glamping, 3 Star & 4 Star upgrade options available.  
THE TEAM 
Your entire trip is hosted by our experienced local guide who will pick you up from your chosen accomodation in Johannesburg or Pretoria and guide you on the entire trip. They will ensure all meals and prepared according to your dietary requirements. 
ACTIVITIES
Daily game drives both sunrise and sunset with sundowner drinks to ensure you get every opportunity to see the Big 5  plus the option of off road 4x4 open top viechle with an official Kruger Park guide at extra cost. 

  From: €320 per person
Book Now And Join Our Coliving & Coworking Safari Community. 
What's The Next Step?
All our Digital Nomad Safari Trips are small groups of 9 people so we ask all participants to apply so we can fit you with a suitable group of entrepreneurs to make sure your trip is productive and rewarding.
Once we have your application we will send you a full day-by-day itinerary and we are available to answer any questions you might have.
*A €500 deposit is required to secure your place. 
** A €100 deposit is required to secure your place on The Digital Detox Weekend.
If you would like to Apply for our 1 month Cape Town Coliving Retreat please send us all your information including your linkedin profile.
Interested in Coliving in Cape Town? Send the dates you require and we will send you the available options.