Cape Town Coliving Workation 
One-Month Coliving Retreat In Cape Town
Would you like to be part of a one-month coliving retreat in Cape Town This Summer to connect with like-minded digital nomads and other remote workers to focus on career growth while working remotely and exploring the mother city of South Africa in your spare time as a community?
Next Retreat:
10th Jan - 9th Feb 2024
From:
€1750
Do You Want To Join Our Community For Summer In Cape Town? 
Our Private Community Coliving Space
We believe coliving is the best way to connect with other like-minded digital nomads, so the retreat will be in our own private coliving space which is a 9-bedroom villa with a private pool in the suburb of Green Point, exclusively for our coliving retreat. As we are a small group everyone will get their own private room with en-suite while at the same time being able to cook together, enjoy communal meals, workshops and other community social events around the city.
You'll never feel alone, but your personal time and work will always taken in to consideration.
Included In The Price :  
- Fast WIFI 200mbps internet speed
- Coworking area 
- Private standard double bedroom with bathroom and desks
- Safe & convenient location
- Dedicated community manager 
- Workshops & regular social events 
- Wine Tour 
If the dates of our Coliving Retreat dont fit your travel plans please also take a look at our other Coliving Spaces around the city and learn more about what Summer is Like in Cape Town.
Take a look at our Cape Town Digital Nomad Guide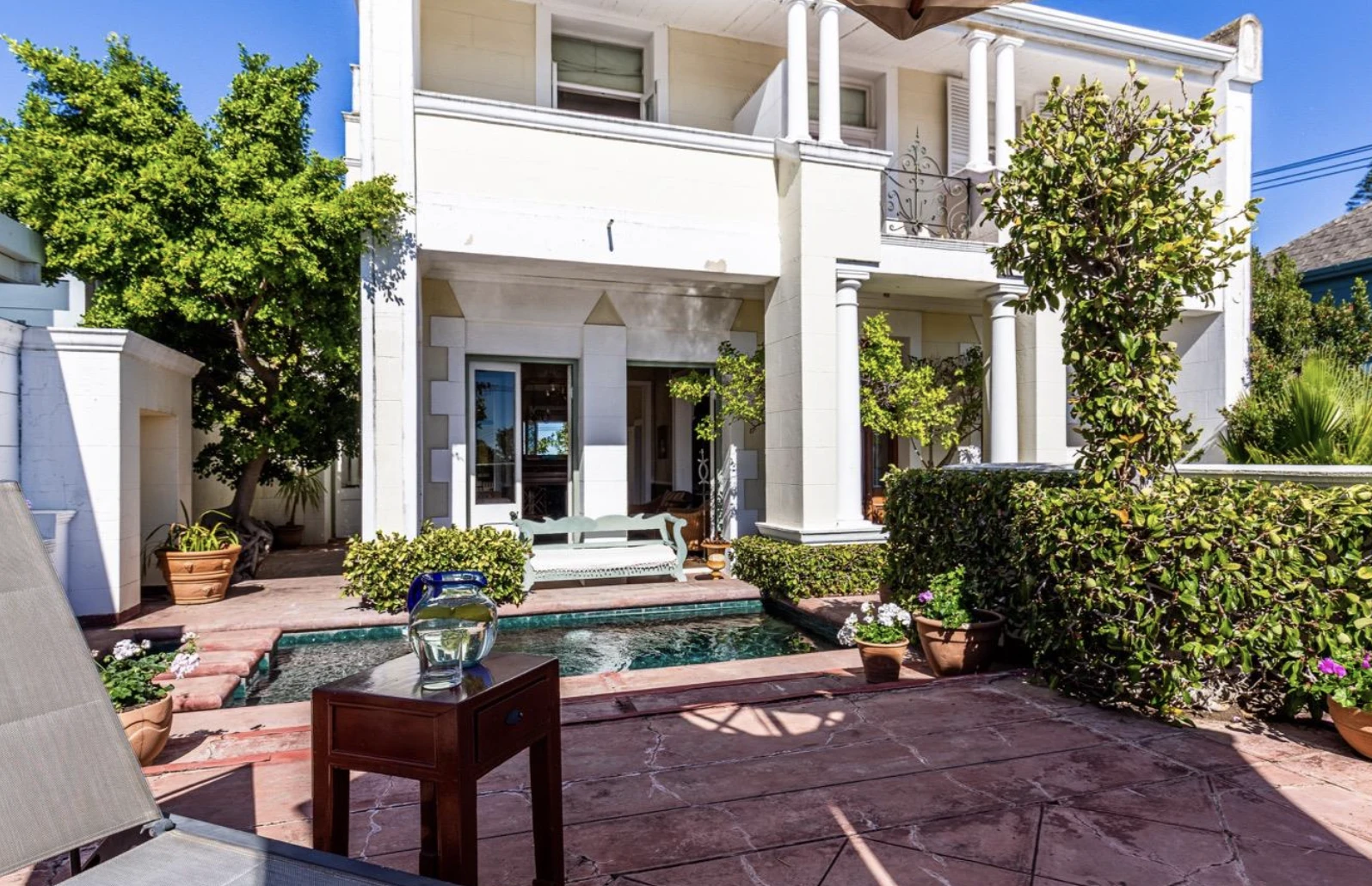 Other Activities Available
In addition to the vibrant coliving and coworking experience within our Cape Town community, you can anticipate a variety of other exciting activities to choose from:
Explore Vineyards
(included) 
Cape Town is globally renowned as one of the premier wine destinations, boasting over 560 vineyards in the surrounding region. A mere 45-minute drive from the city center will lead you to numerous wine estates, offering delightful Wine-Tasting Experiences. 
Conquer Table Mountain
Cape Town is nestled below the majestic Table Mountain which is recognized as one of the world's seven natural wonders. You can take an easy hike up Lion's Head at sunset for breathtaking panoramic views, with Robben Island visible in the distance. Plus for more seasoned climbers, tackle Table Mountain or enjoy a cable car ride to the summit, an unmissable experience!
Witness the Big Five On Safari 
Have you ever dreamed of encountering the Big Five? Check off your bucket list by observing lions, rhinos, elephants, Cape buffalo, and leopards, along with giraffes, hippos, and crocodiles. Embark on an African safari just a few hours outside Cape Town or venture along the Garden Route for a visit to Addo Elephant Park.
Visit the Southern Tip of Africa
Embark on a scenic drive down the southern peninsula, a mere 30 minutes from the city center, and explore Cape Point, where the Atlantic and Indian Oceans converge. Take a detour to Boulders Beach for a leisurely encounter with penguins, meander through Kalk Bay in search of antiques, or head to Muizenburg to learn the art of surfing. Cape Town and its surroundings offer a plethora of experiences waiting to be discovered.
Extend Your Trip And Go On Safari
Kruger National Park
Digital Nomad Big 5 Safari 
LIMITED WIFI AVAILABLE  
Stay connected with 3G & Limited WIFI at some rest camps but this trip is not suitable for people whop need to work on laptops or take calls.
OUR CAMP 
This is a small group camping trip where we use camp sites inside and outside the Kruger National Park. Glamping, 3 Star & 4 Star upgrade options available.  
THE TEAM 
Your entire trip is hosted by our experienced local guide who will pick you up from your chosen accomodation in Johannesburg or Pretoria and guide you on the entire trip. They will ensure all meals and prepared according to your dietary requirements. 
ACTIVITIES
Daily game drives both sunrise and sunset with sundowner drinks to ensure you get every opportunity to see the Big 5  plus the option of Off Road 4x4 Open Top Viechle with an official Kruger Park guide at extra cost. 

                                                  From: €320 per person
Book Now And Join Our Coliving & Coworking Safari Community.
What's The Next Step?
All our Digital Nomad Safari Trips are small groups of 9 people so we ask all participants to apply so we can fit you with a suitable group of entrepreneurs to make sure your trip is productive and rewarding.
Once we have your application we will send you a full day-by-day itinerary and we are available to answer any questions you might have.
*A €500 deposit is required to secure your place. 
** A €100 deposit is required to secure your place on The Digital Detox Weekend.
If you would like to Apply for our 1 month Cape Town Coliving Retreat please send us all your information including your linkedin profile.
Interested in Coliving in Cape Town? Send the dates you require and we will send you the available options.