Coliving spaces for digital nomads have gained popularity in recent years, as the remote work trend has grown. They offer a unique solution for those who want to balance work and travel while maintaining a sense of community and shared experiences with like-minded individuals. Coliving spaces are housing and apartments specifically designed to cater to the needs and preferences of individuals who work remotely and frequently travel.
As digital nomads, we are people who rely on technology and the internet to work from anywhere, rather than being tied to a single office or location so coliving spaces can provide a great solution
What You Can Expect From A Coliving Space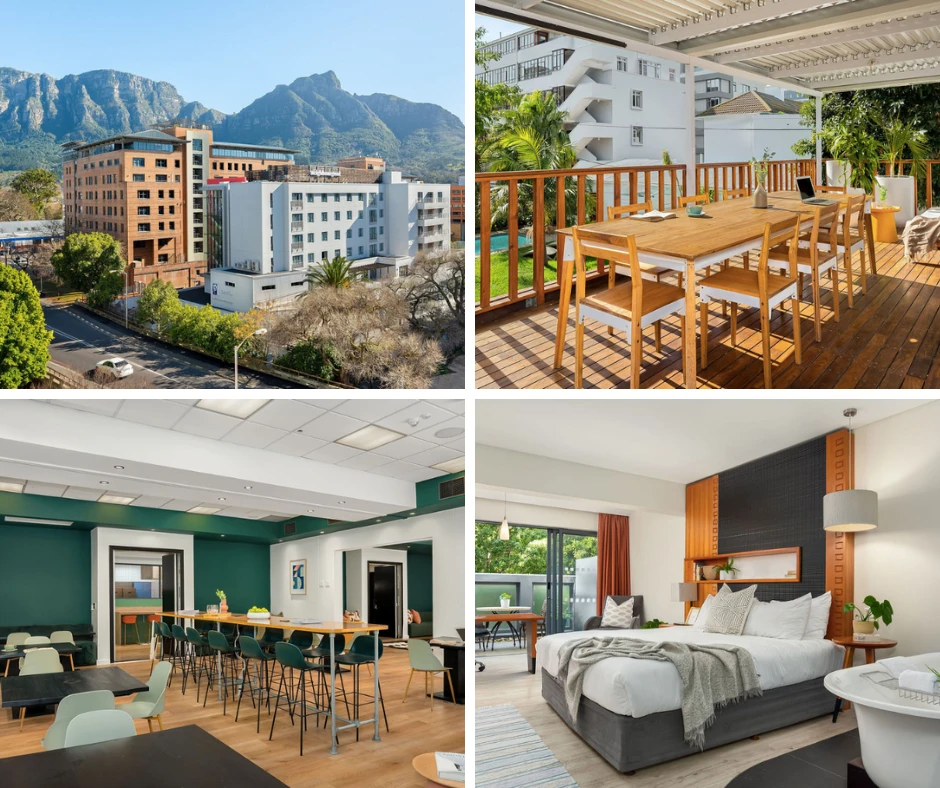 Our coliving spaces and retreats for digital nomads are located in different areas of Cape Town. Still, all provide a community of like-minded people who live in a communal way in a flexible living environment that supports our unique lifestyle, so you can enjoy all summer in Cape Town has to offer.
Shared Accommodation: Coliving spaces often consist of shared apartments or houses where digital nomads can rent a room or a bed which encourages a sense of community.
Community and Networking: Coliving environments encourage a sense of community by bringing together like-minded individuals who share a similar lifestyle. It's an opportunity for digital nomads to connect, learn, network, and socialize with people who understand their lifestyle and work demands.
Flexible Booking Terms: Coliving spaces typically offer flexible booking terms, allowing digital nomads to rent for short periods, such as a few weeks or months, rather than committing to long-term leases. This flexibility is crucial for those who frequently want change their travel plans.
Amenities and Services: Many coliving spaces provide amenities like high-speed internet, coworking spaces, fully equipped kitchens, and laundry facilities to meet the needs of remote workers. Some even offer additional services like a community manager to arrange social events, and networking opportunities.
Location Diversity: Coliving spaces are often located in cities or even rural and popular coastal destinations around the world, giving digital nomads the opportunity to experience different activities and cultures while working from different environments.
Cost-Effective: Coliving can be more cost-effective than traditional apartment rentals or hotels, making it an attractive option for those who want to be part of a community and save money while travelling.
Work-Friendly Environment: Coliving spaces are designed to support productivity with ergonomic furniture, quiet workspaces, and reliable internet connections, allowing digital nomads to work effectively.
Security and Privacy: While coliving spaces promote community and social activities, They also offer private and secure accommodations, ensuring that individuals can have their own space when needed.
We have partnered with 12 Coliving Spaces across the city of Cape Town so we can accommodate the needs of digital nomads from all around the world. If you are planning to work remotely in Cape Town take a look at our Cape Town Digital Nomad Guide to help you plan your trip or join our next Cape Town Coliving Retreat.